Functional Relaxation Package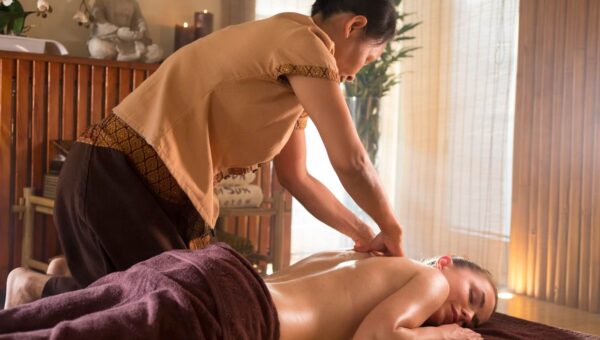 The Functional relaxation package has been created for those who appreciate both the regenerative effect of our massages, their physical impact on the body and the pleasure of the spirit which is the state of deep relaxation in which our professional Thai masseurs will introduce you. An additional advantage of purchasing the package is the fact that the unit's prices of massages are lower within it, which means that by purchasing the package you save some extra money.
The composition of massages included in the package will show you the versatility of Thai massages in the best possible way. People who like strong and intense massages, as well as those who value their soothing properties for the mind, will find something for themselves.
Your entire body will gain a greater range of movements thanks to traditional Thai massage. Back, shoulder and head massage will remove all tensions from the muscles of your back and neck. Massage with aromatic oils will improve the blood and lymph circulation in the body, firm and nourish your skin, and above all will take you to the land of total, deep relaxation.
The order in which the massages should be made depends entirely on your preferences. If you want to stretch, the elements of passive yoga in a classic Thai massage will certainly help you. In turn when you can not decide whether you prefer a strictly relaxing massage or maybe a more functional one - a back, shoulder and head massage is the answer - combines the techniques of classic Thai massage and blissful relaxation that gives the use of oils and ointments with this particular treatment.
When you feel completely exhausted and know that you need a respite massage with aromatic oils will quickly put you on your feet.
The Functional relaxation package is also a great idea for a gift. Due to its versatility, the person you give will certainly appreciate its qualities. This and all other packages can be purchased right away in each of our salons - in the center, in Saska Kępa and Mokotów, or online at www.masaztajski.net
Book the extended package at ThaiSun