Experience the Thai Massage package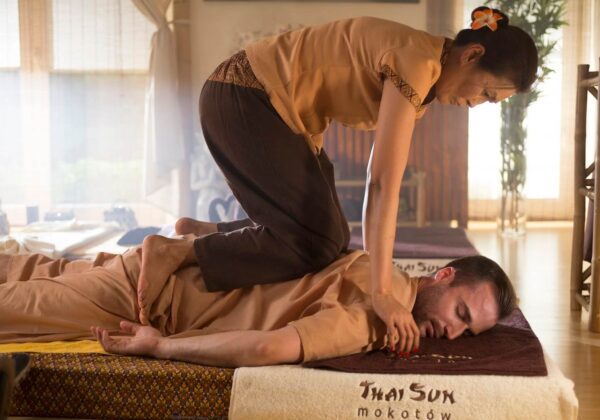 The meet thai massage package is recommended especially for those who have not had any contact with thai massage before. The purchase of a package is a great way to find out about the beneficial properties of thai massage. Those who have already experienced it will certainly appreciate the fact that by buying massages in the package you can save some extra money.
As a part of the package, we have prepared two possibilities to get acquainted with this extremely healthy form of relaxation.
The first of them, a traditional thai massage will let your whole body breathe. Massage eliminates muscle tension resulting from stressful situations, extends tendons and restores full mobility of joints. massage is done without oil in a special uniform that you will get from us before.
The second massage included in the package is a massage of the back, shoulders and head. In contrast to the classic thai massage, it does not apply to the whole body, only the back with focus on the upper parts. Perfect as a starter - during this treatment you will learn traditional thai massage techniques in a slightly more delicate form.
We recommend it especially to people who work stationary or those who lead a sedentary lifestyle. It is often associated with neck or shoulder pain - back massage is an effective way to get rid of such ailments because it focuses on these areas.
Therefore, if you want to find out how pleasant and energizing experience Thai massage is, we invite you to our massage salons in the center of Warsaw, Mokotów and Saska Kępa. Packages can be purchased in any of these places immediately or online - www.masaztajski.net
Book the basic package at ThaiSun