SLIMMING AND BODY SHAPING PACKAGE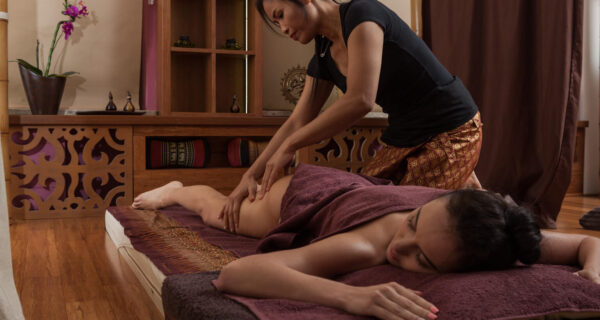 Slimming massages bring the expected results when are being done repeatedly and systematically. After a single treatment you will certainly notice some changes, but its full potential you will discover by choosing a series of massages that includes the Slimming and body shaping package.
Passive yoga elements, advanced compression techniques and intense, warming up of the body parts are one of the basic elements of a slimming massage that stimulates your body to intense work on improving the appearance. The form of the massage makes your metabolism speeds up by which any toxins, subcutaneous water and fatty tissue are removed faster from the body.
The first two sessions of this slimming treatment are aimed at breaking down fatty deposits and removing the excess of subcutaneous water. Each subsequent massage is already focused on body shaping. You will notice that cellulite disappears and the skin becomes firmer.
Package consists of:
Price
5 x 1,5h slim massage


1500 zł

1270 zł
What is worth knowing about a slimming massage is the fact that it is a partial treatment of the body. This means that you can choose which parts the masseuse should focus on. Just mention before the massage about which element of the body you care the most.
The slimming and body shaping package is recommended for all people who want to improve their appearance, regardless of their gender or age. It is a great way, for example, to start a planned physical activity, the aim of which will be to drop extra kilos. People who have already started to exercise will certainly notice that slimming massage is a good way to supplement the training plan.
This and all other packages are available right away in our salons in the center, in Saska Kępa and Mokotów. You can also buy them at our online store - www.masaztajski.net
Book the Slimming package at ThaiSun