Hot Stones Massage is an ideal way to relax. It's beneficial influence on mood and overall function of organism is known by many people. Not everyone is aware of additional effects, which provide oils. Substances from oils get deeply into the skin, moisturize and regenerate.
Royal ThaiSun massage is a combination of 10 years of our practice and almost 100 years of thai tradition. It's made with knowledge about what our customers value the most in massages. Royal thai massage is a fusion massage, which includes some unique techniques.
Massage' d improve blood circulation, which connects with faster metabolism. It has direct impact on process of fat tissue burning. Thanks to that kind of stimulation, you'd be able to observe progressive disappearance of cellulite. Toxins from your body are going to be removed, at the same time with deposits of fat and subcutaneous water. You'd feel free and comfortable in your body.
Let us take care of you during that important time, which is the first phase of maternity. It's the time when your body needs the most attention and proper care. It's worth to spend some time and convince yourself, how helpful can be relaxing massage.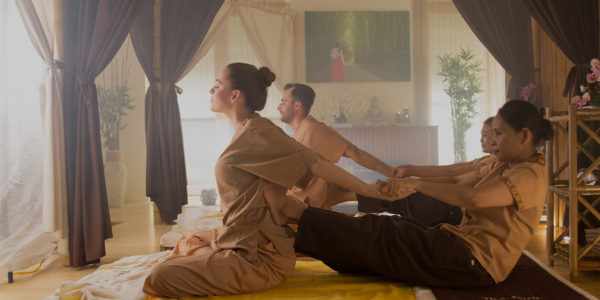 We provide a diversified menu of thai massages so You can pick the perfect one for You. With healing and relaxing abilities each one of our massages has something to offer. In tremendous care for highest quality of massages and SPA treatments we hire only the best thai masseuses that are trained in all types of massages.
Among our guests the most popular choices are:
Book a Thai Massage at ThaiSun