ThaiSun Thai massage salons
ThaiSun Thai massage salons
ThaiSun as a chain of traditional thai massage salons has a long history, closing to almost ten years of serving best thai massage in Poland. Helping our guests to feel better physically as well mentally is our main mission, balancing the strength of thai massage and its soothing capabilities. We love to say about thai massage "for body and soul".
Our Journey with thai massage in Warsaw began with our first salon located near Łucka street in Centrum district, right in the heart of the polish capital. Frankly, we didn't expect how fast this place would become such a popular venue, often visited by TV or sports stars.

Very high quality of thai massage and a great atmosphere made it possible for us to grow our thai family and at this moment we are proud owners of five ThaiSun massage salon in three biggest polish cities. In Warsaw, beside the salon in centrum at Łucka 20 You can visit us on Saska Kępa district and Mokotów district.
The old polish capital Cracow was our first experience in delivering our thai massage out of Warsaw bounds and has conquered the hearts in the southern Poland. Soon, after a specially warm welcome on an event in Wrocław we decided to stay and opened there a thai massage salon.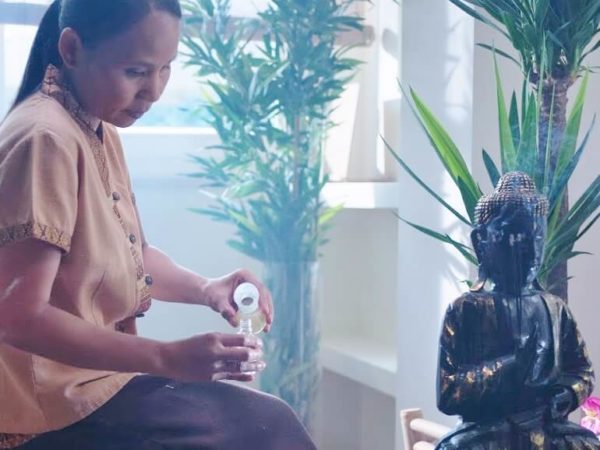 Fast growing popularity of the ThaiSun brand and success across many different places in Poland comes from very deliberate choice of only the best masseuses one can find in Thailand, as well as desire to recreate a true experience of having a thai massage in one of the traditional salons in Bangkok. We always strive to exercise the best of qualities we learn everyday from Thai people - big smile, kindness of the heart and friendly, almost family like atmosphere.
Our menu is composed of many different kinds of massage, which will satisfy our guest seeking massage for the different purposes: pain relief, physiotherapy, after training fatigue relief and of course relaxation.
Visit our massage salons in Warsaw, Krakow and Wroclaw
It all began with a journey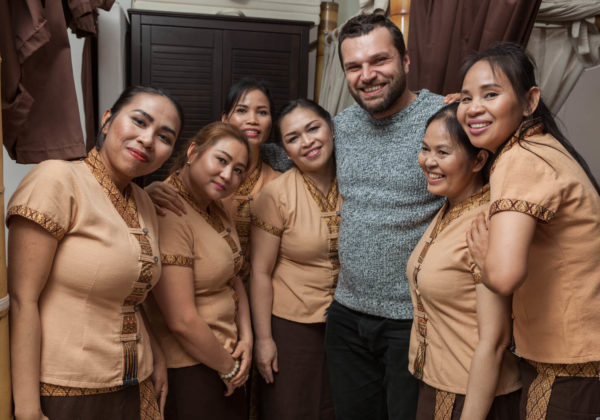 All of us, when we have to leave the place we feel genuine connection with, wants to go back or at least take with him some of that unique vibe. That is just how You feel about Thailand, and if You've ever been there you know the feeling very well.
With this kind of feelings Martin Bober was coming back to Poland from his extensive trip across the whole Thailand - he just wanted to take some this country unique charm with him. Thailand is the worlds best destination for thai massage enthusiasts and muay thai passionates. This two fascinated Martin so he decided to take the trip and discovered a whole new perspective to life while being there. He also decided to take something with him back to Poland, something that would inspire polish people.
As he says it all began after his hard muay thai trainings, which have proven to be extremely exhausting. Near most of the muay thai schools in Thailand there always is thai massage salon - it's the obvious thing, hard training adepts have to regenerate somehow. Also the thai massage stretches your body and makes it flexible so it can be helpful for the training preparations.
Martial arts and massage would seem to contradict one another but in this case they came together to ease the pain and benefit the body. The whole ritual of thai massage, different techniques used by therapists and general health condition improvement, as well as a holistic approach to human body, convinced Martin of taking upon somehow thai way of life. He was eager to introduce thai massage to his friends and in the end our guests.
The way we've come can without doubts be called a journey, and a one with many adventures. Every day at our salon is a brand new discovery - we meet people from all over the world while the thai kindness and polish hospitality lets us inspire other with the passion for thai massage.
That inspiration was our main goal with starting and developing the company that serves the best thai massage - ThaiSun.
Book a Thai massage at ThaiSun

Thai masseuses working in ThaiSun come only from Thailand. They have different degrees of experience, strength and massage techniques. Everyone can choose the best suited masseuse to your needs, depending on whether someone prefers relaxation massage or a very strong sports massage.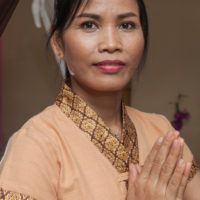 | | |
| --- | --- |
| Region and city: | Udon Thani |
| School: | The Union of Traditional Thai Medicine Society |
| Specialty nr 1: | Classic Thai massage |
| Years of experience, including in Europe: | Since 2009, in Europe since 2015 |
| Strenght of massage from 1 to 9: | 7 |
| Favorite massage: | Classic Thai massage and oil massage |
| Prefers massage with or without oil? | Traditional and oil massage |
| In my opinion, the most important thing in massage is: | Relaxation is the most important thing of the massage |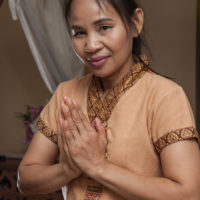 | | |
| --- | --- |
| Region and city: | Surin city |
| School: | Wat Po Traditional Medical School |
| Specialty nr 1: | Oil massage |
| Years of experience, including in Europe: | Since 2008, in Europe since 2014 |
| Strenght of massage from 1 to 9: | 6 |
| Favorite massage: | Oil massage and thai facial treatment |
| Prefers massage with or without oil? | With oil |
| In my opinion, the most important thing in massage is: | Each massage must be relaxing |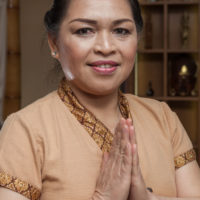 | | |
| --- | --- |
| Region and city: | Udon Thani |
| School: | Tropical Thai Medical Instytute |
| Specialty nr 1: | Traditional Thai massage |
| Years of experience, including in Europe: | Since 2009, in Europe since 2012 |
| Strenght of massage from 1 to 9: | 7 |
| Favorite massage: | Traditional Thai massage |
| Prefers massage with or without oil? | Without oil |
| In my opinion, the most important thing in massage is: | |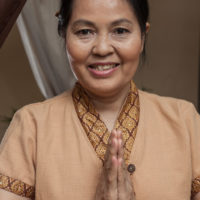 | | |
| --- | --- |
| Region and city: | Buri Ram |
| School: | Wat Po Traditional Medical School |
| Specialty nr 1: | Oil massage |
| Years of experience, including in Europe: | Since 2008, in Europe since 2011 |
| Strenght of massage from 1 to 9: | 9 |
| Favorite massage: | Back, shoulders and head massage |
| Prefers massage with or without oil? | With oil |
| In my opinion, the most important thing in massage is: | |
| | |
| --- | --- |
| Region and city: | Koh Samui |
| School: | Department of skill development - Ministry of Labour |
| Specialty nr 1: | |
| Years of experience, including in Europe: | Since 2008, in Europe since 2014 |
| Strenght of massage from 1 to 9: | 8 |
| Favorite massage: | Oil massage |
| Prefers massage with or without oil? | Traditional and oil massage |
| In my opinion, the most important thing in massage is: | |
| | |
| --- | --- |
| Region and city: | Songkla |
| School: | The Society of Thai Traditional Medicine Development of Thailand |
| Specialty nr 1: | Functional massage |
| Years of experience, including in Europe: | Since 2011, in Europe since 2016 |
| Strenght of massage from 1 to 9: | 9 |
| Favorite massage: | Traditional Thai massage |
| Prefers massage with or without oil? | Without oil |
| In my opinion, the most important thing in massage is: | |
| | |
| --- | --- |
| Region and city: | Karasin |
| School: | Thai Traditional Medicine Society |
| Specialty nr 1: | Relaxing massage |
| Years of experience, including in Europe: | Since 2012, in Europe since 2017 |
| Strenght of massage from 1 to 9: | 8 |
| Favorite massage: | All |
| Prefers massage with or without oil? | Traditional and oil massage |
| In my opinion, the most important thing in massage is: | Relax and smile customers |
| | |
| --- | --- |
| Region and city: | Lamphun |
| Specialty nr 1: | Back, shoulders and head massage |
| Years of experience, including in Europe: | Since 2008, in Europe since 2018 |
| Strenght of massage from 1 to 9: | 7 |
| Favorite massage: | Back, shoulders and head massage |
| Prefers massage with or without oil? | With oil |
| In my opinion, the most important thing in massage is: | |
| | |
| --- | --- |
| Specialty nr 1: | Therapeutic massage Laksa |
| Strenght of massage from 1 to 9: | 9 |
| Favorite massage: | Traditional Thai massage |
| Prefers massage with or without oil? | Without oil |
| In my opinion, the most important thing in massage is: | Knowledge and even more practice |
| | |
| --- | --- |
| Specialty nr 1: | Relaxing massage |
| Strenght of massage from 1 to 9: | 7 |
| Favorite massage: | Oil massage |
| Prefers massage with or without oil? | With oil |
| In my opinion, the most important thing in massage is: | Relax |
| | |
| --- | --- |
| Specialty nr 1: | SPA treatments |
| Strenght of massage from 1 to 9: | 8 |
| Favorite massage: | Feet and legs massage |
| Prefers massage with or without oil? | With oil |
| In my opinion, the most important thing in massage is: | The customer must feel that he's in the best place |