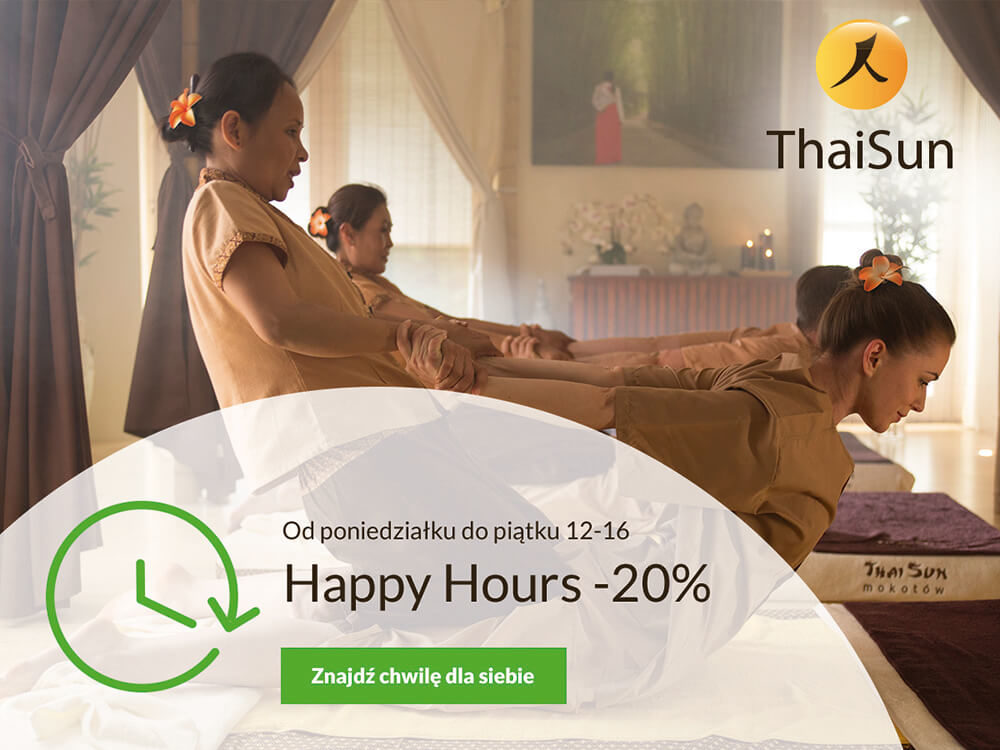 Need quick relax during the day? Come over to ThaiSun! At 12-16 from Monday to Friday in ThaiSun salons we offer 20% discount for all our massages and treatments.

We look forward to seeing you.

"Happy hours" cannot be joined with other promotions. To take advantage of the promotion, you must invoke the slogan "Happy Hours".

The promotion is valid until further notice.
Take advantage of the Happy Hours and save 20% on massage